Cyberattack – What is it? What is My Risk?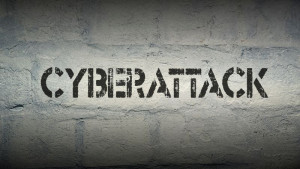 It's right there on our homepage – every 14 seconds, another company is the unfortunate victim of ransomware.
The digital age has led to countless benefits for the average business and the average person. Advances in our networks, hardware, and software have allowed us the freedom to do almost anything on a computer from the comfort of our homes and offices. We take business meetings, host game nights, share presentations, share photos of our children, pay business expenses, and household bills. The list of things we can do online continues to grow, and as it does, so does our presence and our risk.
Many of Cybernet's clients wonder what makes them a target for cybercriminals – and further, what a cyberattack really is. Unfortunately, too many become our clients after they've been targeted. We believe that's because the word 'cyberattack' conjures thoughts of large-scale operations targeting secret government files. But cyberattacks are much more prevalent and straightforward than that – especially for those who are unprotected.
What is a cyberattack?
Cyberattacks can be led by a teenager with some knowledge of coding and desire to boast about their hacking skills or can be a planned mission by a group of trained specialists. Either way, cyberattacks are the use of one or more computers to maliciously disable their target's computers or networks, steal data, or hijack a network's identity.
A cyberattack can maliciously disable computers, steal or alter data, or use a breached computer as a launch point for other attacks. Cybercriminals use a variety of methods to launch a cyberattack, including malware, phishing, ransomware, and denial of service, among other methods.
What's my best defense against a cyberattack?
Everyone wants to be bulletproof from a cyberattack, so what can you do to decrease your risk? Deterrence is key. The more difficult you make it to breach your defenses, the more likely a cybercriminal is to move on to a softer target. Some simple tips include:
1. Keep your anti-virus protection and firewall services updated. Cybercriminals are changing and perfecting their work every day, so it behooves any individual or company to keep their safety nets up to date as well.
2. Implement a strong password policy and two-step verification. While cybercriminals can execute a virus on your system to determine your password, they aren't likely to be in possession of your cell phone when a random and automated verification code is sent.
3. Hire a team of professionals. Companies like Cybernet literally make it their job to know and defend clients against the latest cybersecurity threats and trends. We have DoD Cybersecurity professionals trained in the following:
• Certified Information System Security Personal (CISSP)
• CompTIA Security+
• CompTIA Network+
• Certified Ethical Hacker (CEH)
• CISSP-ISSEP
• Associate Systems Engineering Professional
• IAT Levels 1-3
• IAM Level 1-3
• IASAE Level 1-3
How can a company reduce its threat? Hire a cybersecurity firm like Cybernet. Our trained and certified cybersecurity professionals can implement a spectrum of cyber defenses for our clients. We offer cybersecurity automation and systems integration, system security engineering, vulnerability management, and risk management framework assessment, among other services. All of our services are tailored for the needs of the client.
Securing your business from cyberattacks saves money, but it also saves businesses. The list of companies that have been brought down by malicious actors grows every day. Learn more about your risk and the services that are right for you.